Amelia hosts Australian Wine Masterclass at Cheltenham Food and Drink festival!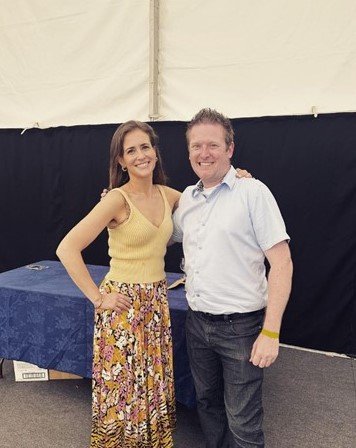 Shout out to the Cheltenham Food and Drink festival where I had the pleasure of doing an Australian wine masterclass yesterday.
All wines are perfect summer sippers and all priced between £15 – £20! See below..

As well as having fun showing awesome quality wines for summer; it was also wonderful to share Australia's rich and diverse cultural history, discuss how they are ingeniously engaging with climate change and also do a big cheer for Adelaide – possibly the most underrated city!

All of the wines below can be found at wineries which are an easy drive away from Adelaide, but if you can't get on a plane, I have also included online retailers!

Thank you so much again Cheltenham for a super tasting – I can't wait to come back next year. I am always so well looked after by your wonderful team and the crowd are always fantastic.

The Wines:

1. @shawandsmith Adelaide Hills Sauvignon £19.99 @majesticwine @winedirect.co.uk
The Sauvignon Blanc for people who don't usually like SVB. This has purity of grapefruit but also fab body!

2. @johnduvalwines Plexus ( white Rhone blend) £20.00 @thegoodwineshophq
Full bodied and complex wine which is a great Chardonnay alternative.

3. @willunga100 McLaren Vale Grenache Rose £14.75 @vinum.fine.wines @whiskyexchange
Pale yet pulsing with pulpy star fruit from old vines. Stunning.

@heirloomvineyards Adelaide Hills Pinot Noir £19.00 The Wine Reserve, @fortnums
Outstanding quality, made in a beautifully fragrant style.

5. @scpannell Basso Garnacha £17.99
@cambridge_wine
Best BBQ option, low sulphur but full of summer fruit coulis ripeness and succulent tannins. Can serve chilled.

@dandelionvineyards Lionheart of the Barossa Shiraz £14.50 @noble_green_wines
Spicy, full bodied and full of blackberries / plums and hint of dark chocolate. It embraced everyone's hearts at the end!

Cheers and Happy Sunday!