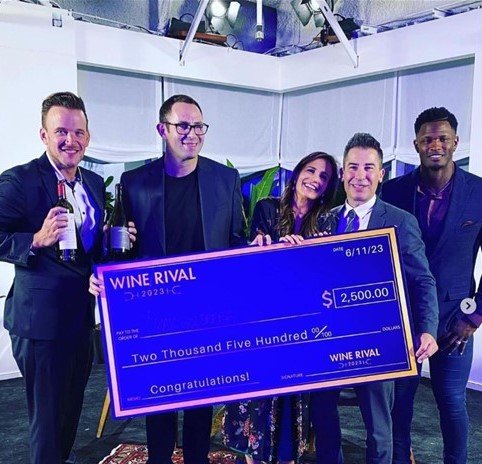 I might look drunk but I was just giddy ( still am!) from the excitement of @winerival_official event in LA on Sunday!

There wil be exciting footage coming soon but in the meantime here are some of my highlights in pics! And if it gets you excited – sign up for the next competition in Sonoma on 23rd July! Link in my Bio..
Huge congrats to @maxgoldberg90 who won Wine Rival LA with the highest score in a single round in Wine Rival history! It was epic to behold
Thank you so much to the LA SOMM and wine loving community. I can't Believe how many people showed up – there was a line around @sohohouse !
Biggest thanks to the people who made it happen – WR founder @thepeoplessomm , producer @md_welch , fellow wine judge @johnlaloganes , awesome host @willblackmon AND OF COURSE
the incredible media team @deviantsmedia and our wonderful sponsors @penfolds . This could never have happened without all of your faith, aid and incredible expertise. Thank you.
Huge appreciation to @thedrybar who made me feel a million dollars even when jet lagged
Last but not least thank you @tacobell for creating the celebratory dinner of champions!! ???? The last pic says it all…
Now back to the editing room but hope to see lots of familiar as well as new faces at the event in Sonoma next month!
#tbthursday#winerival#winelover#winerivalLA#winetasting#winecompetition#drinkup#wineproducer#sohohouse#losangeles#winewithamelia#ameliarate