Good Wine Good People – Amelia's American Christmas Collection
I am delighted to introduce Amelia's American Christmas Collection, featuring six bottles from six of my favourite winemakers and all perfect for the holiday festivities and lets face it the likely Christmas scenarios that can happen!
Each case purchase will include a digital pairing guide with tasting notes on each wine!

SAVE 5% – after all, it's Christmas!
(WHILE SUPPLIES LAST. PROMOTION ENDS 1 JANUARY, 2024)
From the Finger Lakes to Lodi, each wine has its own style, story and place at the Christmas table. Many of these wines are from lesser-known regions and offer incredible value, but watch out – these producers are rising stars.
Scroll down for some vinous videos from Agony Aunt Amelia to advise you whether you are needing a wine option to deal with wine snobs, festive burn out or introducing a potentially controversial new lover
The Wines:
Red Newt, Dry Riesling – 2015 (Finger Lakes, NY, USA)
Truchard, Roussanne – 2022 (Carneros, CA, USA)
Keep Wines, Delta White – 2020 (Clarksburg, CA, USA)
Hobo Wine Company, Folk Machine Charbono – 2020 (Suisun Valley, CA, USA)
Maitre de Chai, Red Table Wine – 2021 (Lodi, CA, USA)
Bow & Arrow, Gamay Noir – 2020 (Willamette Valley, OR, USA)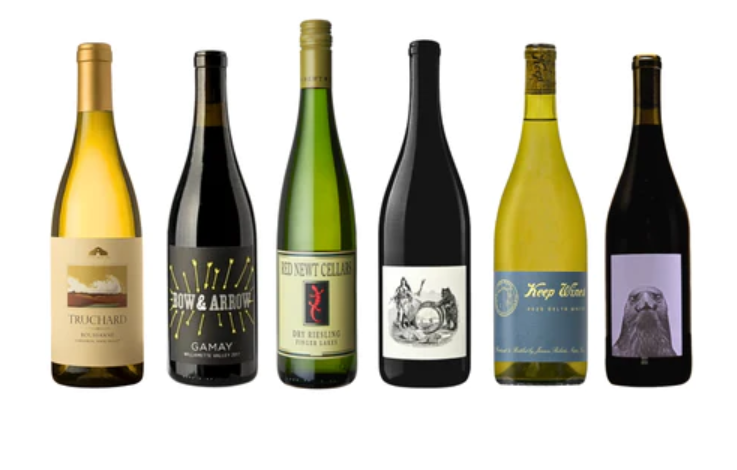 "I LOVE GWGP'S EMPHASIS ON INCLUSIVITY AND ACCESSIBILITY. FROM A THOUGHTFULLY CURATED QUESTIONNAIRE; WITTY WINE CATEGORIES AS WELL AS MATCHING DRINKERS TO WINES BASED ON THEIR SOCIETAL BELIEFS, GWGP OFFERS THAT SATISFYING COMBINATION OF A DIVERSE WINE SELECTION WHICH IS FUELLED BY EMPOWERING THE CONSUMER." – AMELIA SINGER